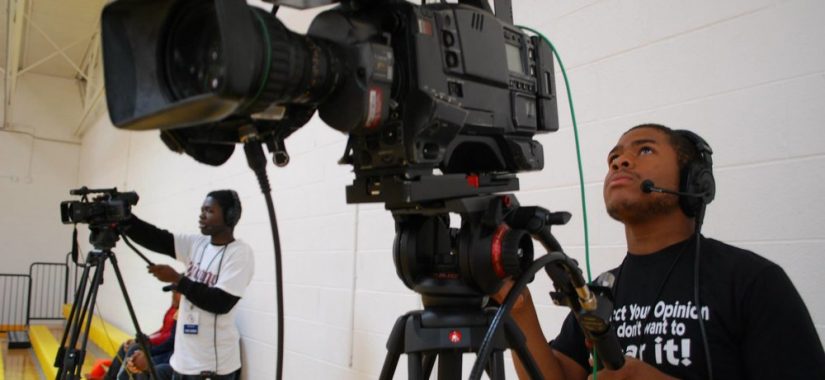 RFF awards grant to Youth Sports Broadcasting Program HoopsHIGH
Riot Fest Foundation is honored to issue a grant  to HoopsHIGH, a sports broadcasting program based at North Lawndale College Prep.
"HoopsHIGH is an after school and summer sports broadcasting program for high school students based in North Lawndale's Douglas Park. Apprentice and Advanced crews of 15 youth each meet twice weekly to cover live sporting events and build their skills in media production. Participants fill media production roles to capture footage of sporting events, produce PSAs, and host a Sports Center-style variety show.
We aim to reach black youth and youth of color, and youth marginalized based on other aspects of their identity such as class, gender, or immigrant status. Free Spirit Media's service population is 94% African American or Black, 4% Hispanic or Latino, 1% Caucasian, and 1% Multiracial. HoopsHIGH provides 75 youth employment opportunities each year, which are filled by high school students based on the West Side of Chicago. This region is specifically targeted because North Lawndale and neighboring communities face some of the starkest youth unemployment in Chicago.
Free Spirit Media understands young people face substantial quality of life factors, which have the potential to shape young people's outlook on their abilities and future. Free Spirit Media exists in these communities to offer economic opportunities and creative expression platforms to engage Chicago's most under-served youth." – Chelsea Corbin & Jeff McCarter, Free Spirit Media
For more information about HoopsHIGH and Free Spirit Media, click HERE.