Today, we're teaming up with the Descendents and Punk Rock & Paintbrushes to unveil a very limited-edition print of Milo Aukerman, pulled from Milo's personal collection to benefit The Riot Fest Foundation. The print—a photograph of Milo in 1983 taken by photographer Kevin Salk—will be limited to 100 copies, signed and numbered by Milo himself as well as Salk.

The print will be on sale this Friday, February 26 at 2:00 p.m. CST on Punk Rock & Paintbrushes' website.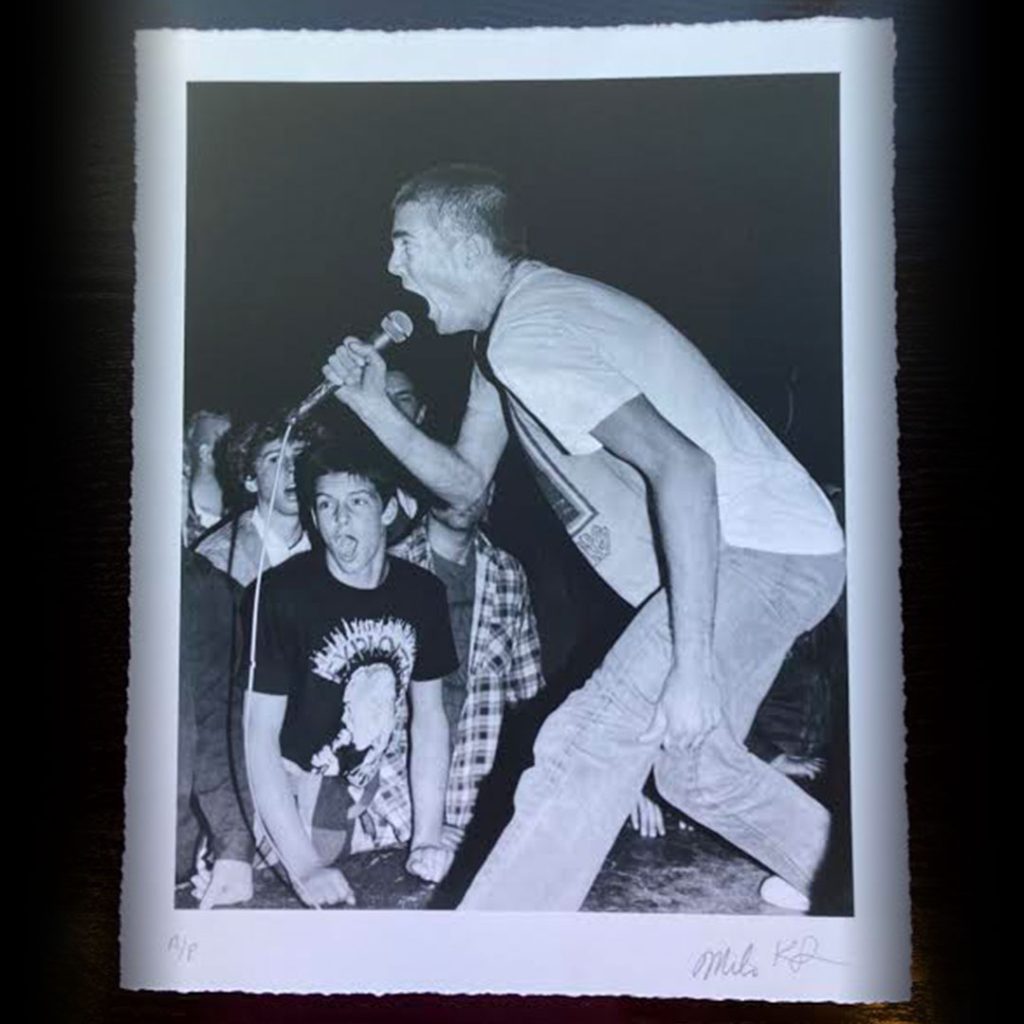 Proceeds from the sale of these prints will help us fund more of our work towards youth music education, grants for charitable organizations, and benefit events for schools, parks, and communities—serving our mission to amplify dreams and enhance under-served communities.
From Descendents frontman Milo Aukerman:
"Music means so much to so many people, but our ability to share it with each other has been seriously challenged in the past year. And people who make a living by performing music live are especially having a hard time. But I am optimistic that once this pandemic is under control, live music will come back with a vengeance! It's been cool to watch musicians perform Zoom shows, making the best of a difficult time, putting extreme effort into getting their tunes out there. 

But nothing beats the intimacy of an actual live performance, so whether we have to mask up, or put up a salad bar sneeze guard in front of the stage, or play in plastic pods, or whatever, let's make it happen… safely. This photo (and the obvious intimacy of the setting) makes me yearn for those days where the crowd and performer were completely and ecstatically intermingled… will we ever be at that place again? I hope so…"
We miss live music more than ever right now, but we're in this together—thank you for supporting The Riot Fest Foundation. #MusicMatters2021
---